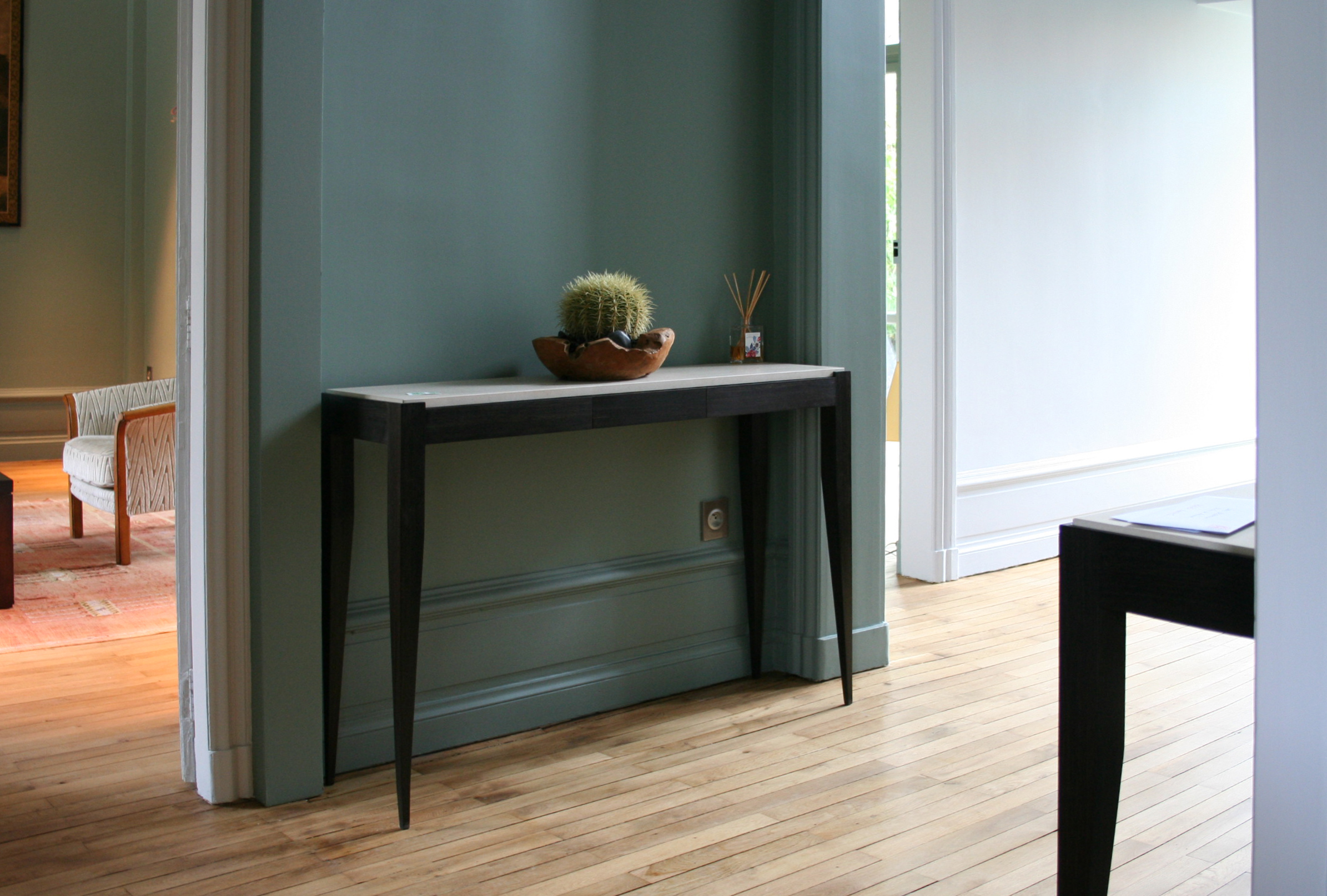 Modern furniture
The cabinetmaking workshop is managed by Romain Gilbert, cabinetmaker.
He works mainly on behalf of designers, decorators and interior architects, for the manufacture of contemporary furniture and contemporary woodwork; artists, in the context of the manufacture of works of art; and private clients in the context of original projects,
The production, essentially manual, is carried out entirely in the Workshops located in the south of Anjou – Le Longeron – in Maine et Loire (49).
In parallel to his activity in the Ateliers de la Chapelle, Romain Gilbert is a designer of contemporary furniture. He creates unique pieces or limited series: discover his creations on the website: www.romaingilbert.fr
For confidentiality reasons, the photographs presented on this website only concern projects on which we are authorized to communicate.