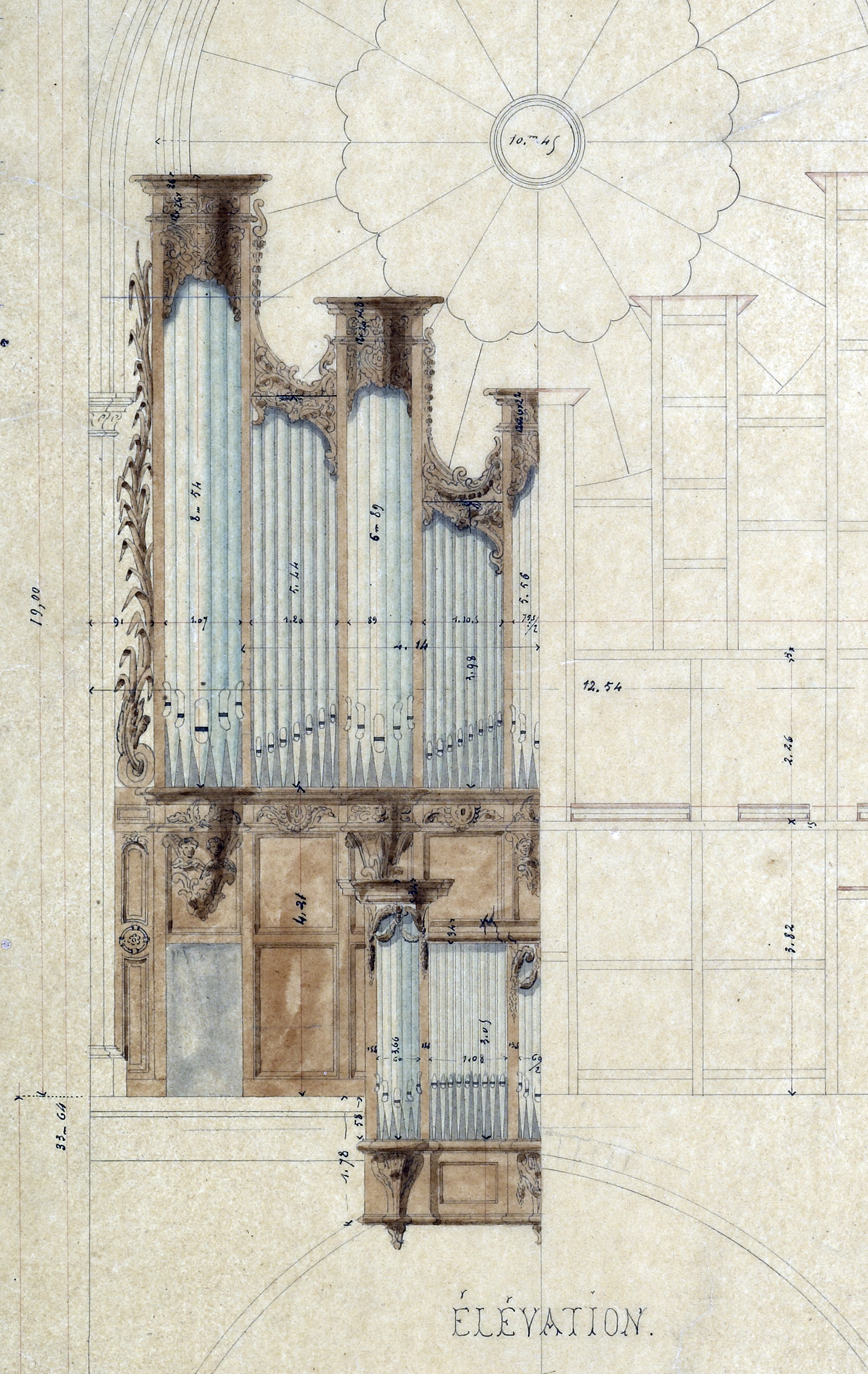 THE RESEARCH DEPARTMENT
Managed by Cécile Gilbert-Byl, the Research Department conducts studies prior to the restoration of any wooden piece, in particular in the decoration of wainscoting and church or public furniture.
They carry out a complete and thorough diagnostic process, including analysis of construction methods, authentication, general condition and structural reports to help clients in their restoration choices. They then establish the recommendations and procedures resulting from these choices.
The Research Department prepares graphic surveys, plans and drawings for the assigned project.
Historical research may also be carried out for better understanding of the decoration in question, and in order to clarify authenticity and intervene in the reconstruction or reproduction of a piece.
The Research Department works in close collaboration with the workshops and in partnership with numerous professionals recognised in their speciality (restorers of polychrome, gilders, bronze casters, ornamental plasterers, etc.).